Amoena
Breast Forms
Every woman is different, which is why Amoena offers a wide range of breast forms. Each breast form is tailored to the body, individual circumstances and lifestyle of every woman who has had breast surgery. Amoena has a range of lightweight breastforms.
Pocketed Lingerie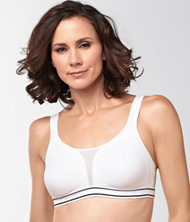 Amoena's post-surgery bras restore your natural shape and hold your breast form securely, helping you feel good about the way you look.
They combine all the style and luxury you would expect from beautiful lingerie with smart design features to ensure day-long comfort.
Choose from dependable everyday styles and gorgeous fashion sets.
Ready to book your consultation?
Subscribe to our newsletter
Registered Ministry of Health Providers